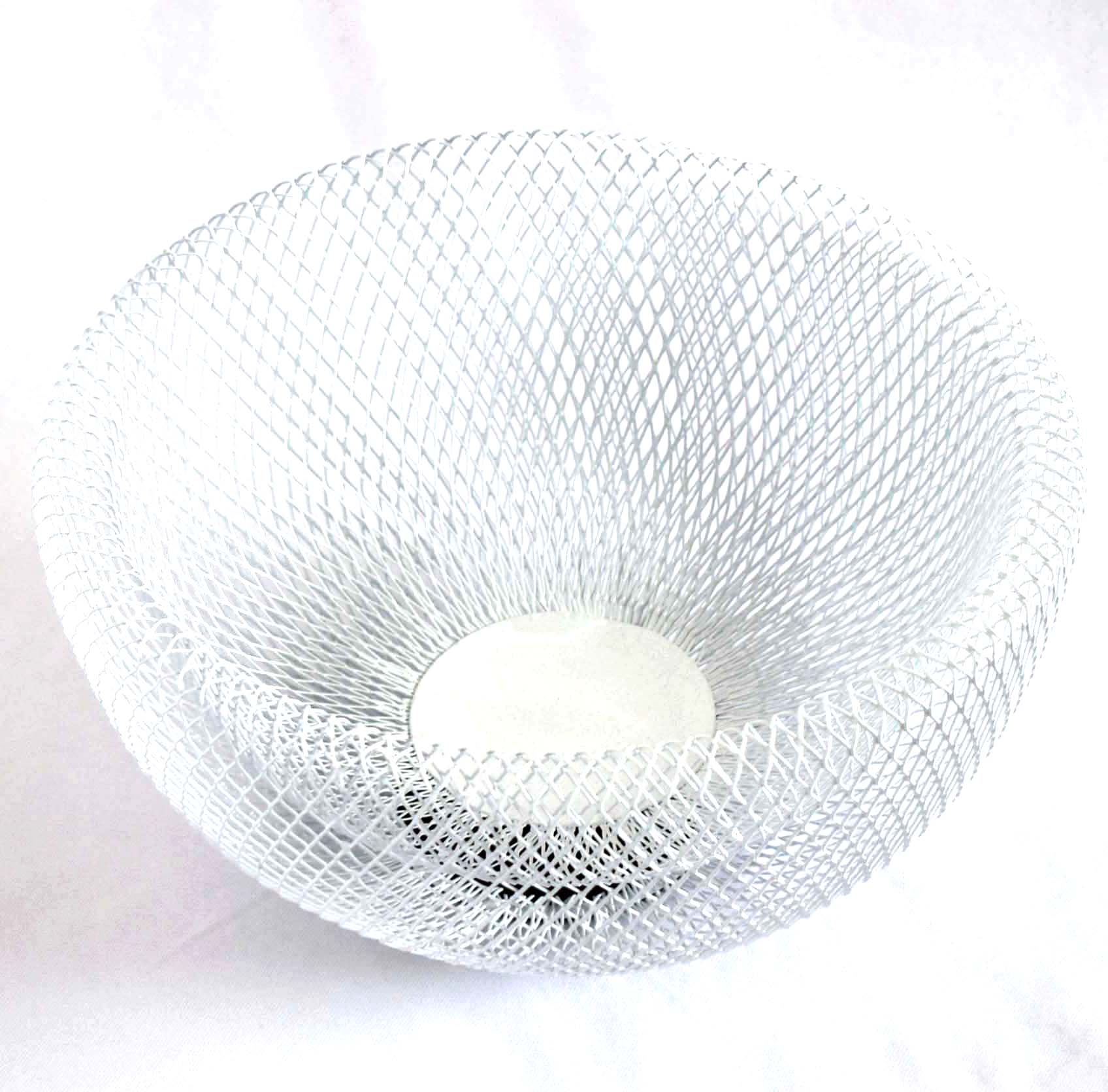 BEAUTIFUL NEW DESIGN IRON ROUND FRUIT AND VEGETABLE BOWL BASKET FOR STORAGE FRUIT, VEGETABLE AND OTHER FOOD ITEMS
Attractive And Luxurious Looks For Kitchen, Dining And Home For Storage Of Vegetable & Fruits. Made From Iron.
Exquisite Design Simple Wrought Iron with Stylish Shape, Smooth line Design, Beautiful and practical.Eco-Friendly And Supreme quality.
Create A beautiful Display, Capable Of Holding Fruit, Bread, Decorative Fruit Basket For Home Or Personal Items. Easy To Clean And Wash.
Perfect Gift You Can Give This Beautiful Craft Fruit Basket As A Gift To Others. Ideal For Serving Breads, Storing Fruits & Vegetables, Gift Packing.
Our All Items Are Handmade Using Basic Hand Tools.

Size : 29x14 cm
Weight : 400 Gram Approx
Material : Metal
Metal Type : Iron
Handmade : Yes
Colour : White
Color Technique : Powder Coating