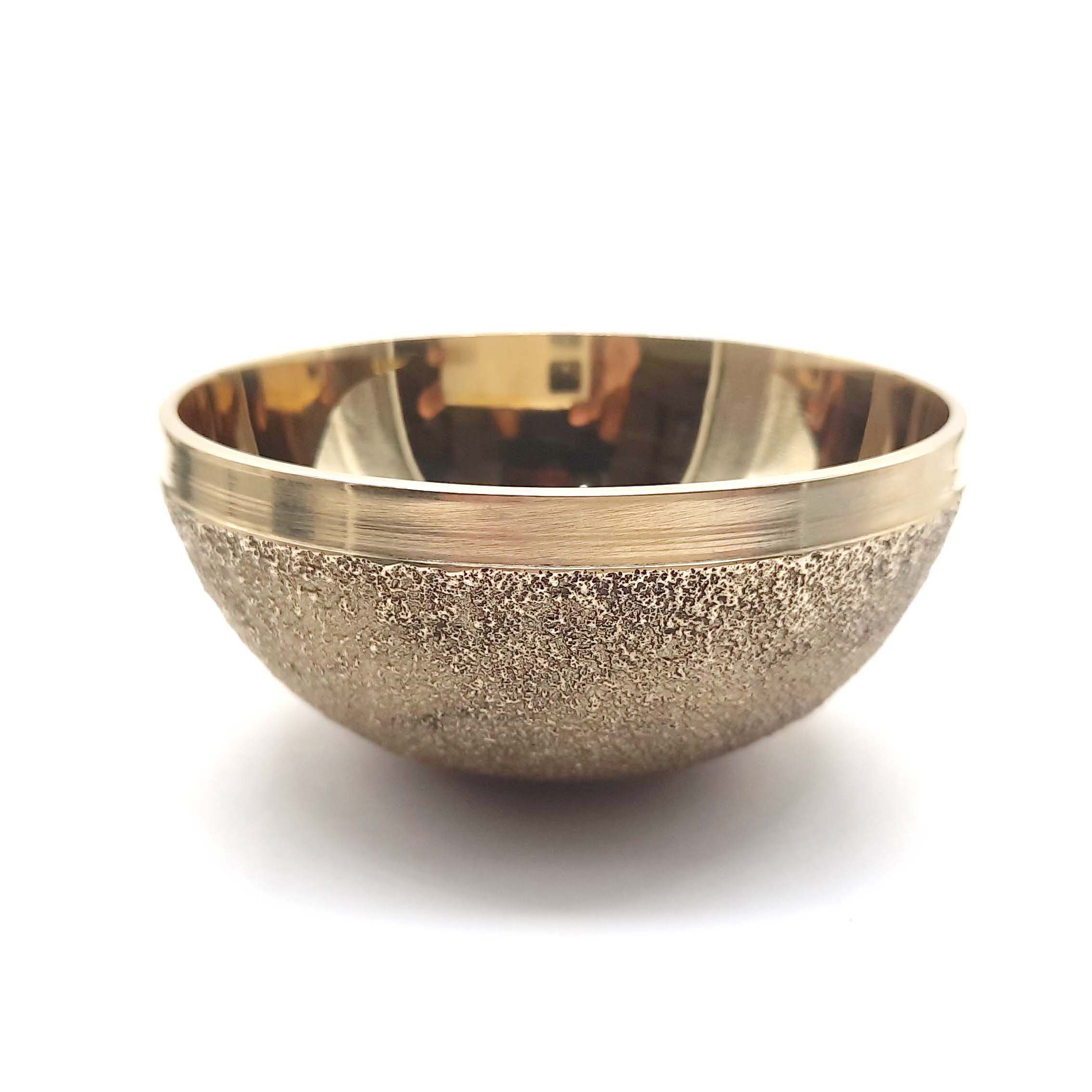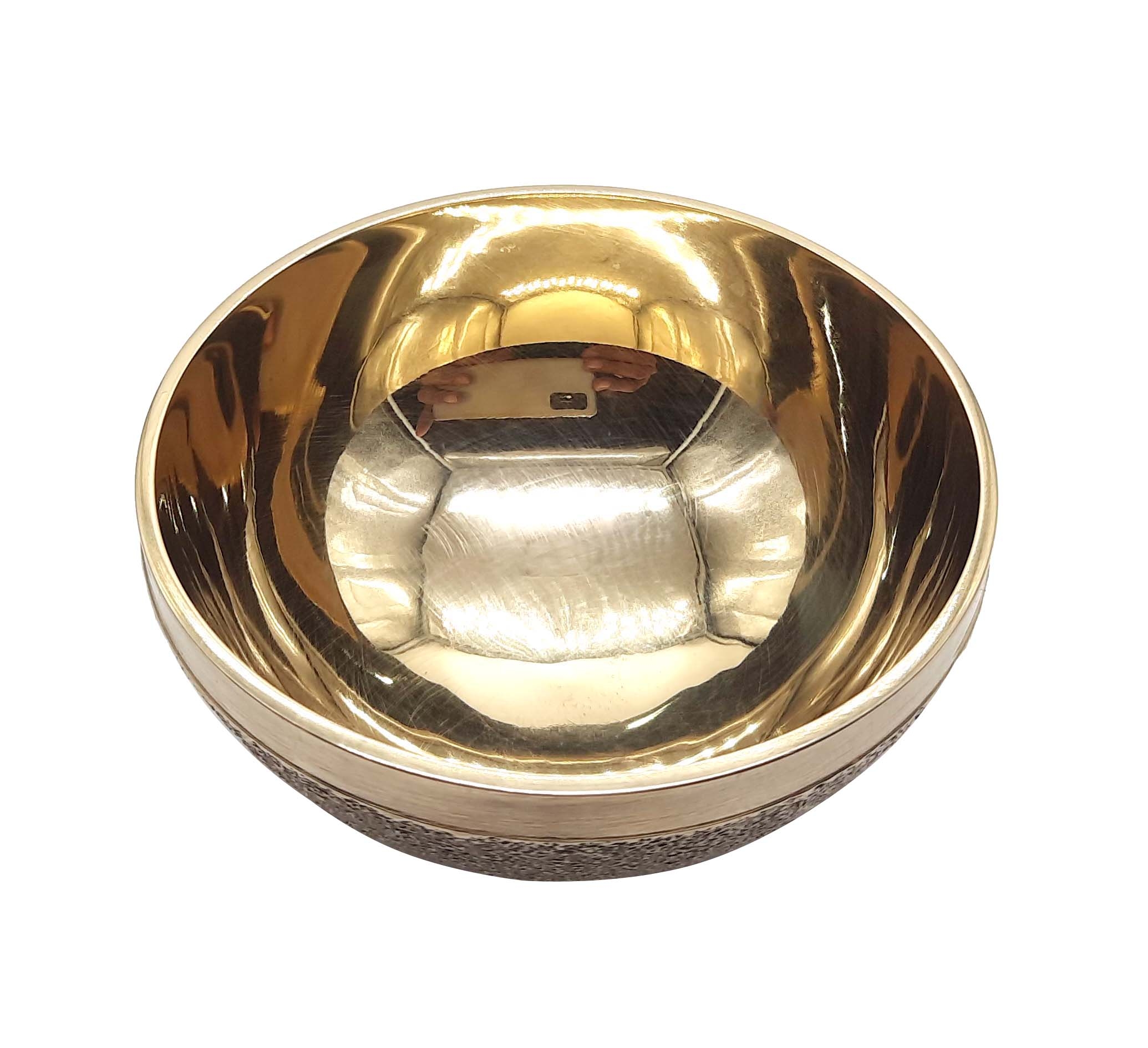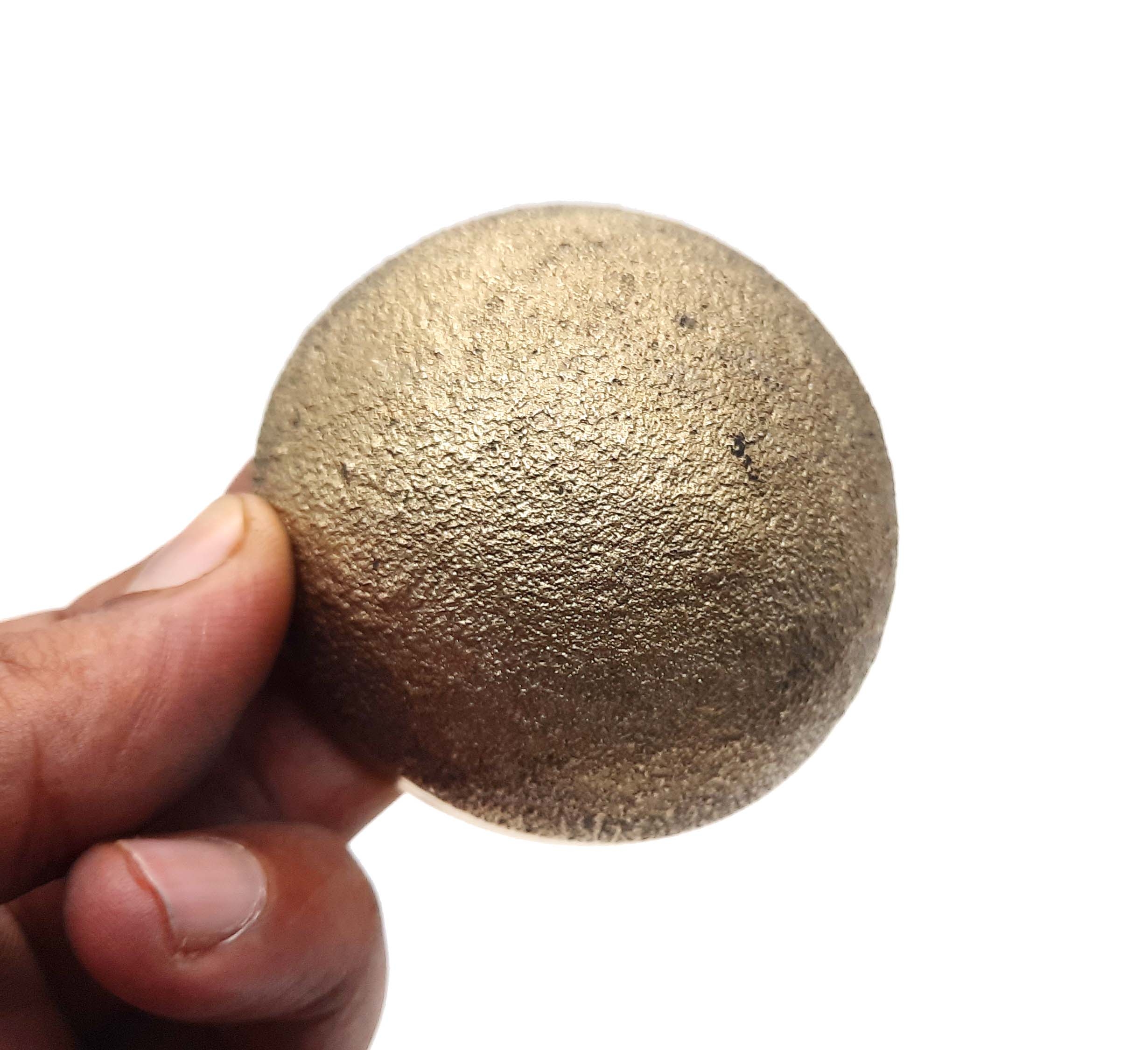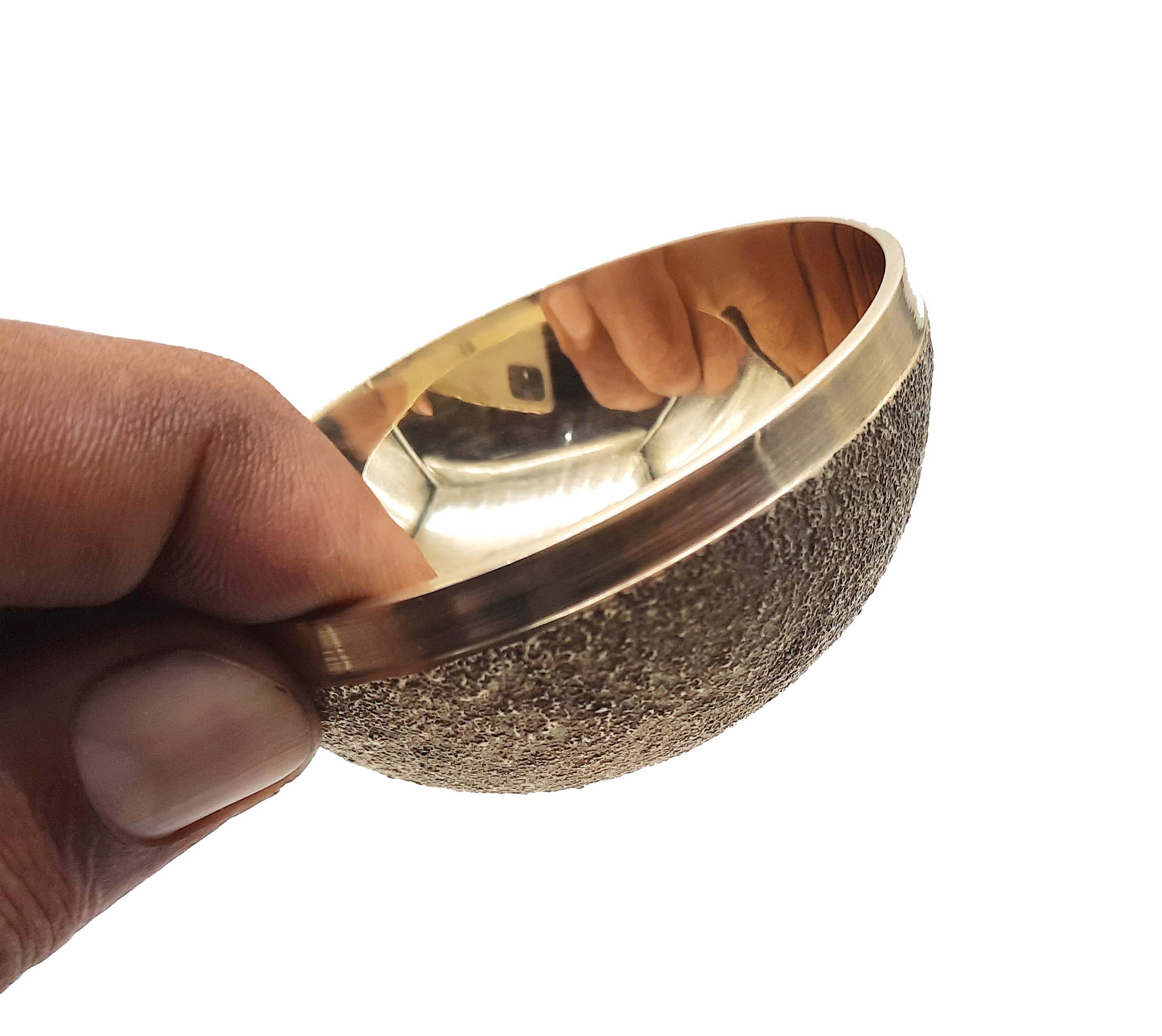 KANSA VATKI WITH AYURVEDIC BENEFITS OF FOOT MASSAGER AND AYURVEDIC DETOX RELAXATION DEEP CLEANING ANCIENT INDIAN TECHNIQ
Delightful Rejuvenating Effect - with the aid of coconut oil or clarified butter, vigorous circular and stroking movements on the foot sole gradually moving towards the ankle, toes and dorsum of the foot.
Kansa Vatki is a treatment which helps balance the body, mind and spirit providing a wonderfully relaxing state.
A unique and ancient treatment begins by cleaning the feet.
Based on the ancient Indian techniques, an authentic product – relaxes tired legs and feet, cleanses the body.
This relaxing massage involves the feet and lower legs with particular emphasis on marma points, chakras, prescribed movements with the bowl, and simple massage techniques.
The use of clarified butter, or ghee, is essential. 100% Ayurvedic tool balances body, mind and soul.
This soothing session helps to draw out excess heat, leaving the entire body cool, refreshed and relaxed.
Our All Items Are Handmade Using Basic Hand Tools.
Bullet Points
1: relaxes tired feet improves blood and lymphatic circulation.
2: helps to relieve eyestrain and tired eyes
3: improves the condition of ligaments and muscles of the lower limbs
4: helps in the reduction of stress, anxiety and depression
5: induces sound sleep

Net Weight : 190 Gram
Item Size : 7x3.50 Cm
Material : Metal
Metal Type : Kansa
Handmade : Yes
Finish : Polish
Colour : Natural