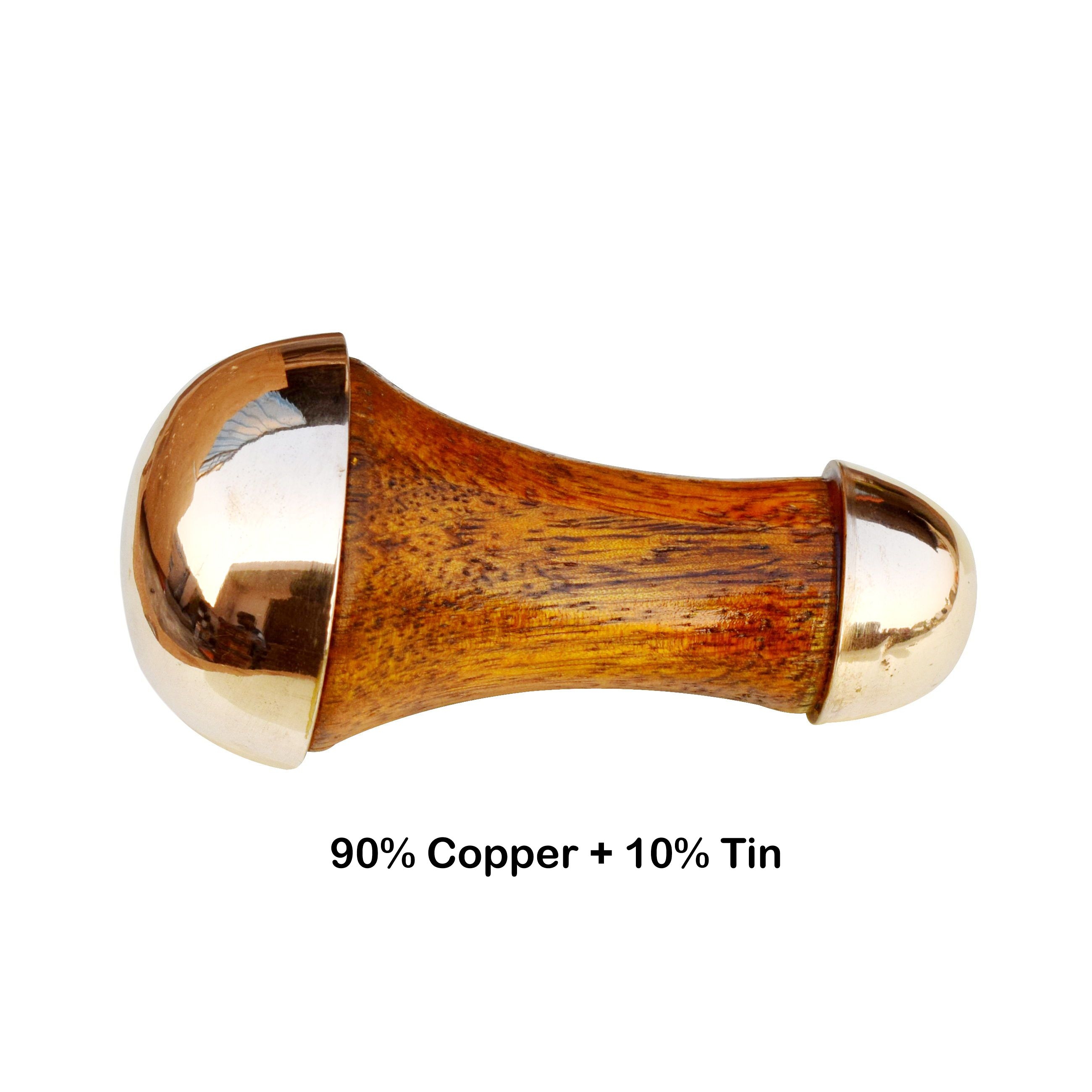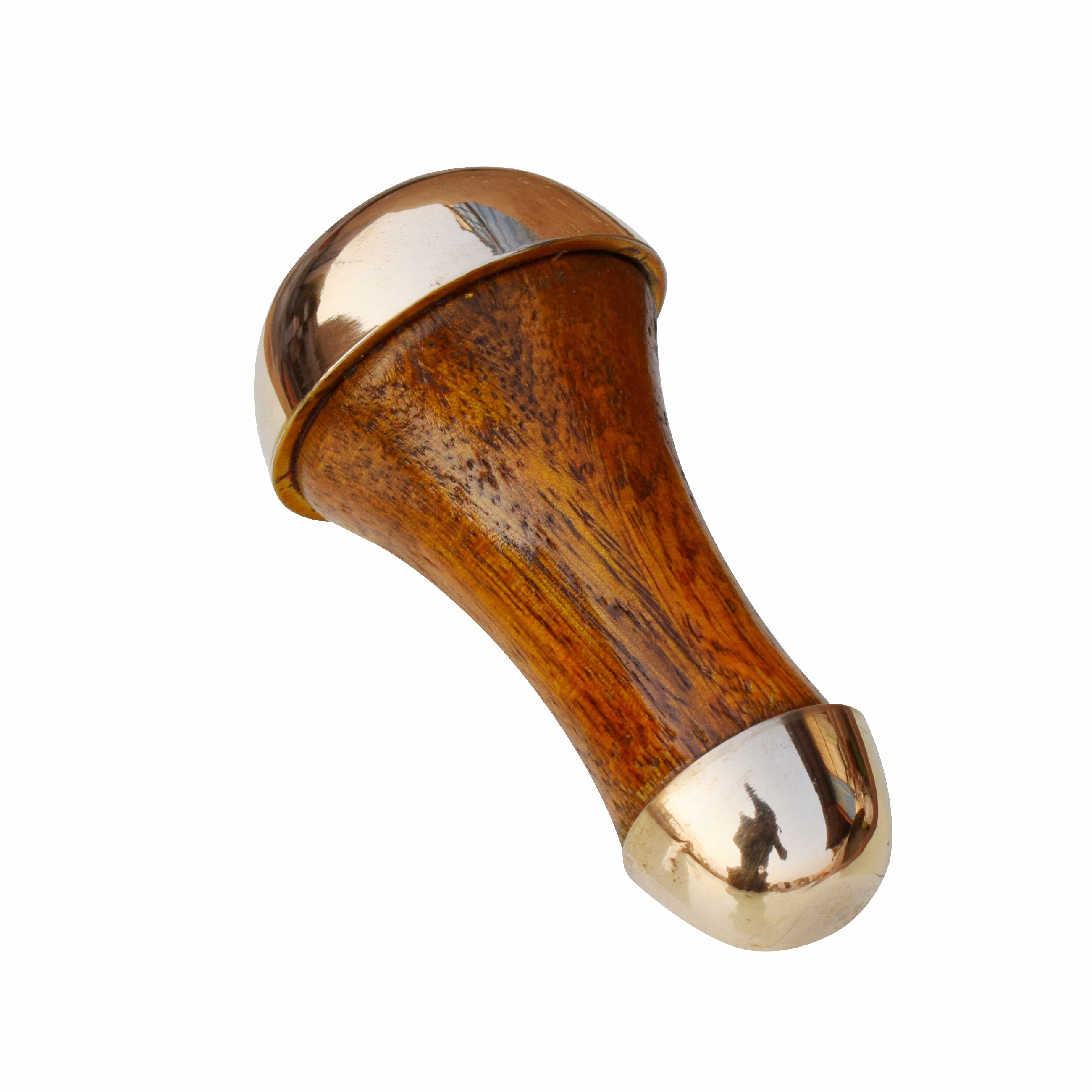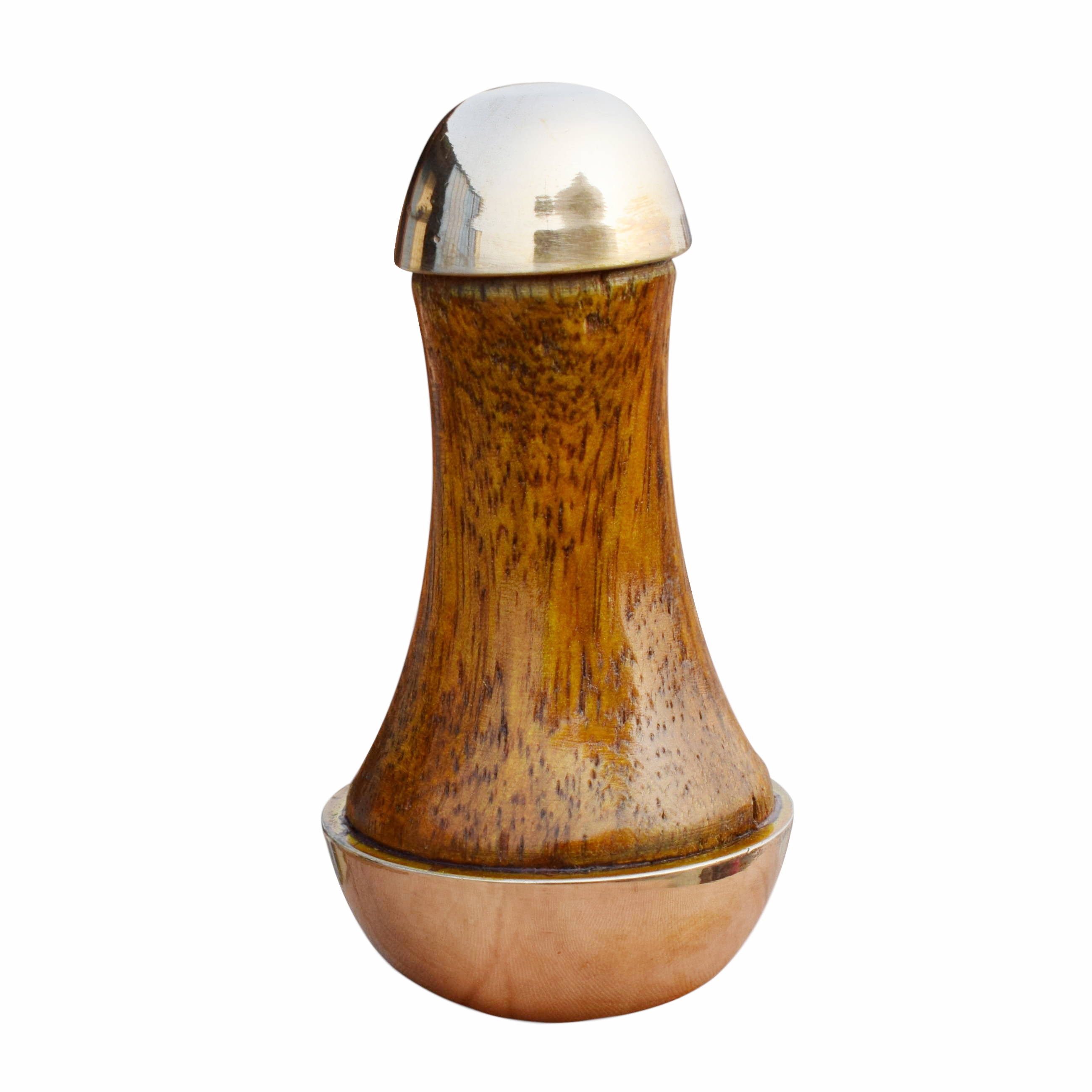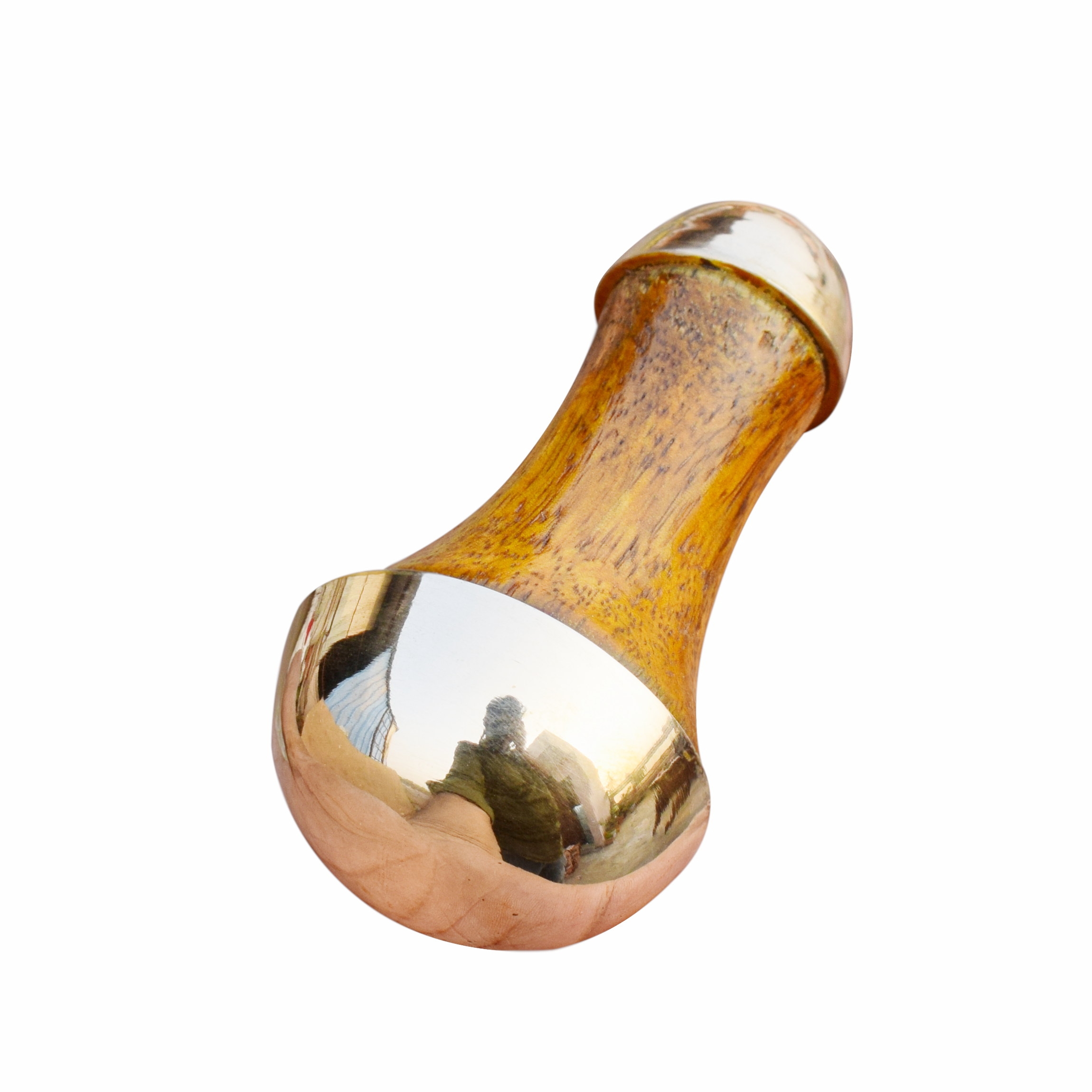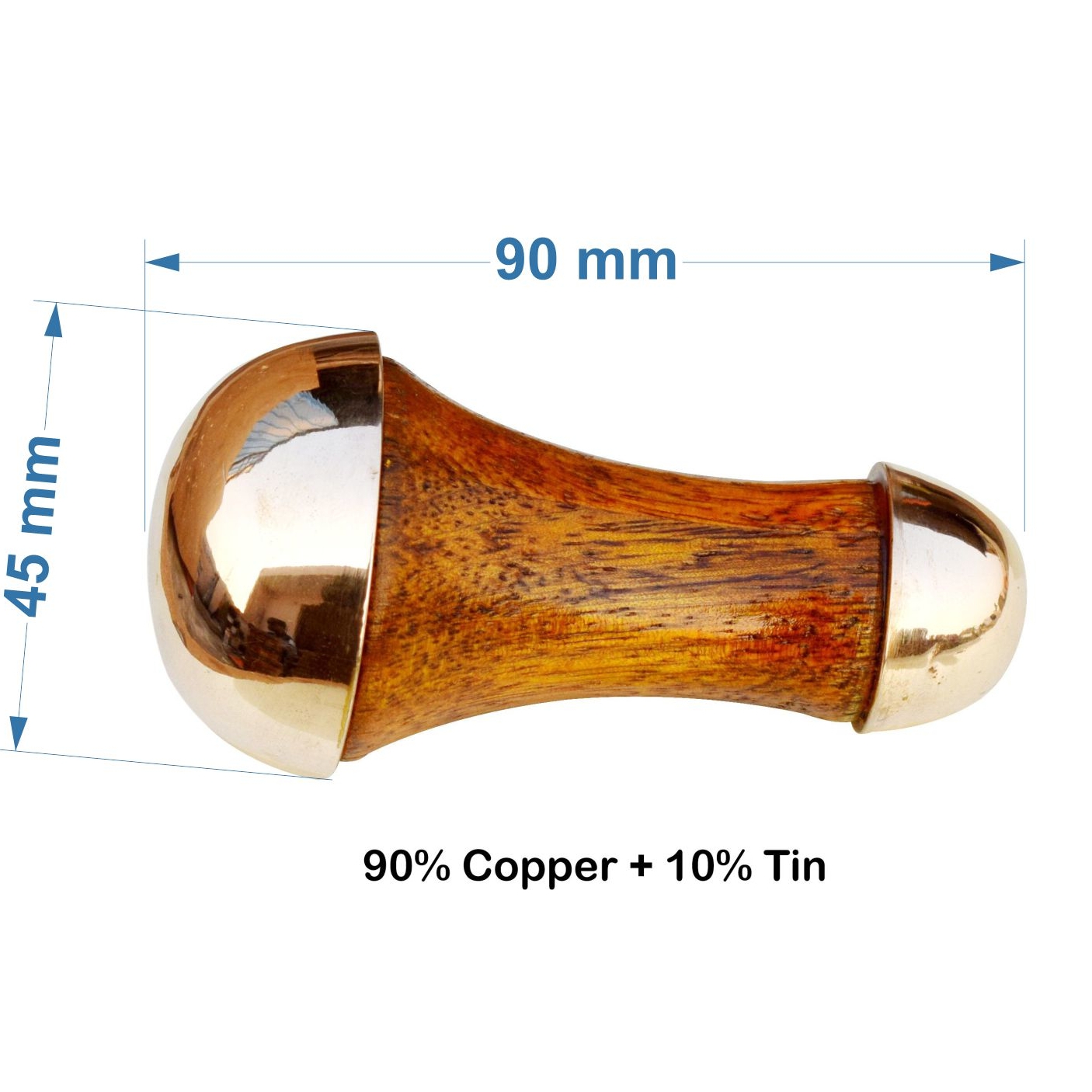 NEW INDIAN TECHNIQUE AYURVEDA BENEFITS KANSA BODY MASSAGER AND AYURVEDIC DETOX RELAXATION DEEP CLEANING ANCIENT MASSAGE
The kansa wand is basically a beauty/wellness tool made of wood with a metal head - Kansa ie 3 metals - Copper Tin Zinc.
Together they reduce skin acidity & pull out deep seated toxins.
* Copper reduces inflammation
* Tin reduces anxiety
* Zinc enhances immunity
A face massage basically helps in -
* Lymphatic drainage = detoxification
* Increased blood circulation = more nourishment to the skin
* Muscle relaxation

The 3 movements you can do with this tool are :
* Zig-Zag - on your forehead, bridge of nose & neck
* Round - on the forehead, temples, sides of nose, corners of mouth, around the mouth.
* Round & Up - on the sides of face, side of the mouth & jawline
* Figure of 8 - around the eyes

Always use an oil while massaging to help glide the
tool over your skin without any tugging. The oil must be not be acidic!!
On a physical level the Kansa wand massage makes the skin plumper, de-puffs the eyes,
firms the jawline & cheekbones and tones facial muscles =
a Natural Face-Lift!

Bullet Points
1: relaxes tired feet improves blood and lymphatic circulation.
2: helps to relieve eyestrain and tired eyes
3: improves the condition of ligaments and muscles of the lower limbs
4: helps in the reduction of stress, anxiety and depression
5: induces sound sleep

Net Weight : 130 Gram Approx
Item Size : 45mm x90mm
Material : Metal
Metal Type : Kansa (90% Copper + 10% Tin)
Handmade : Yes
Finish : Polish
Colour : Natural