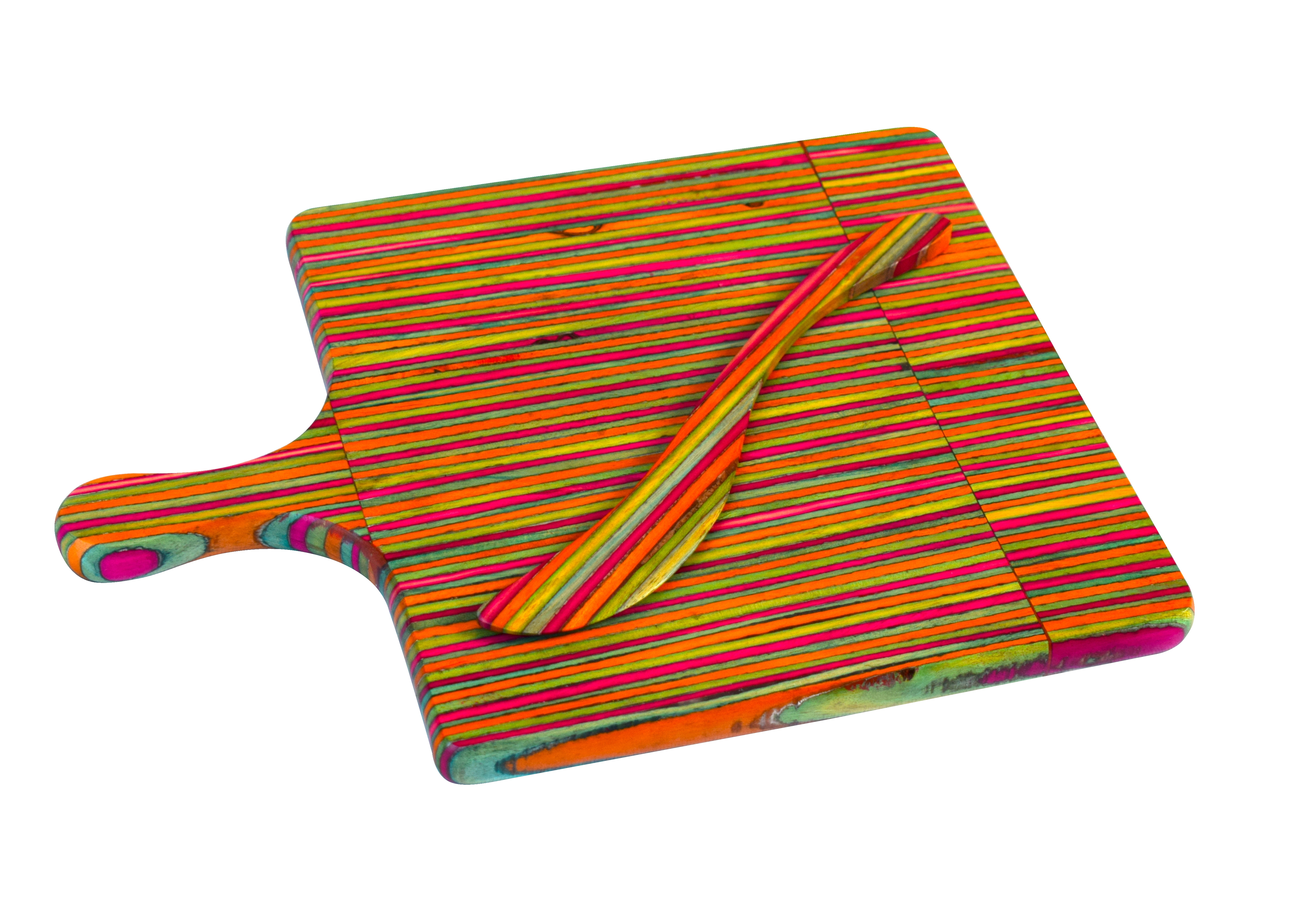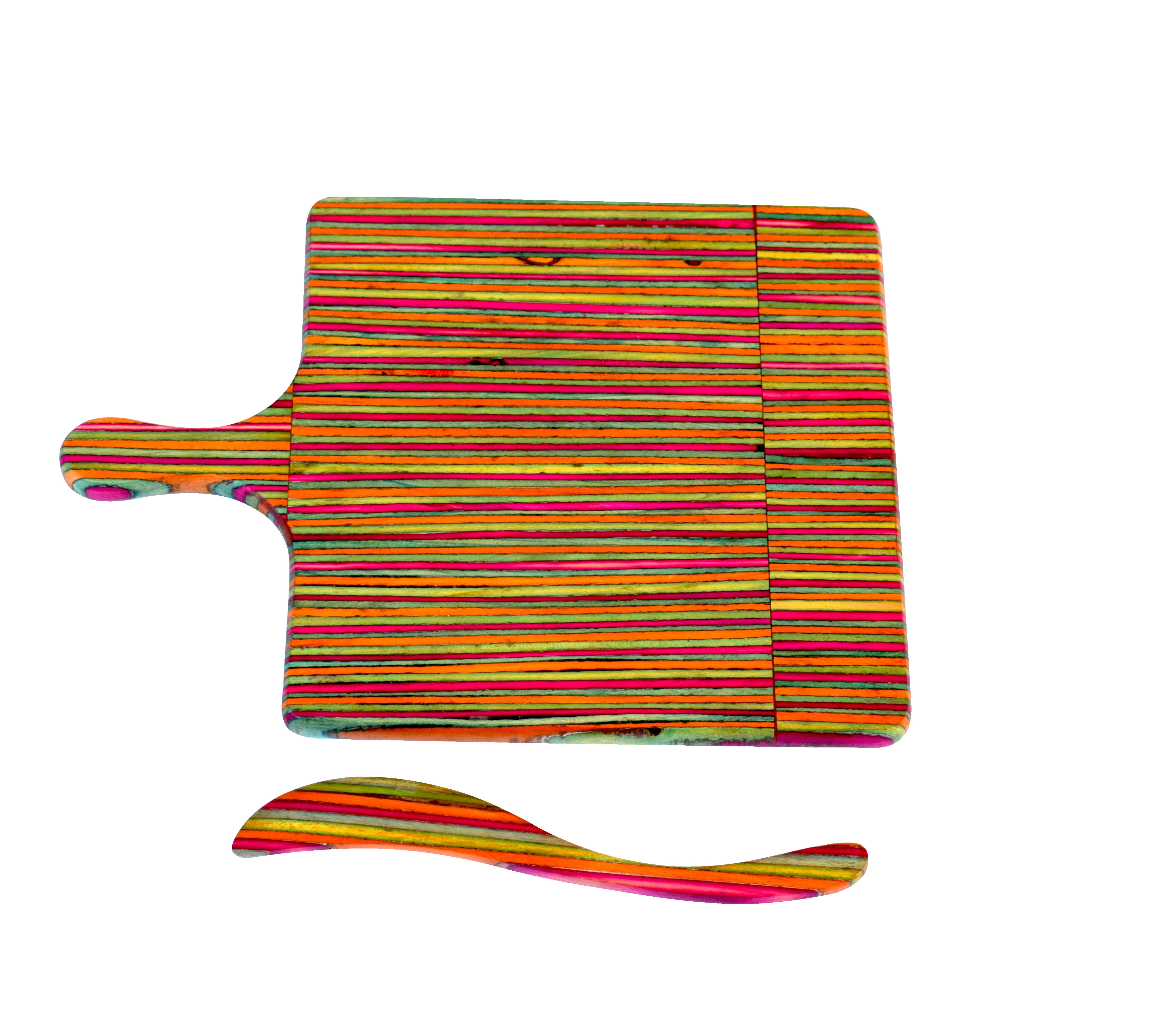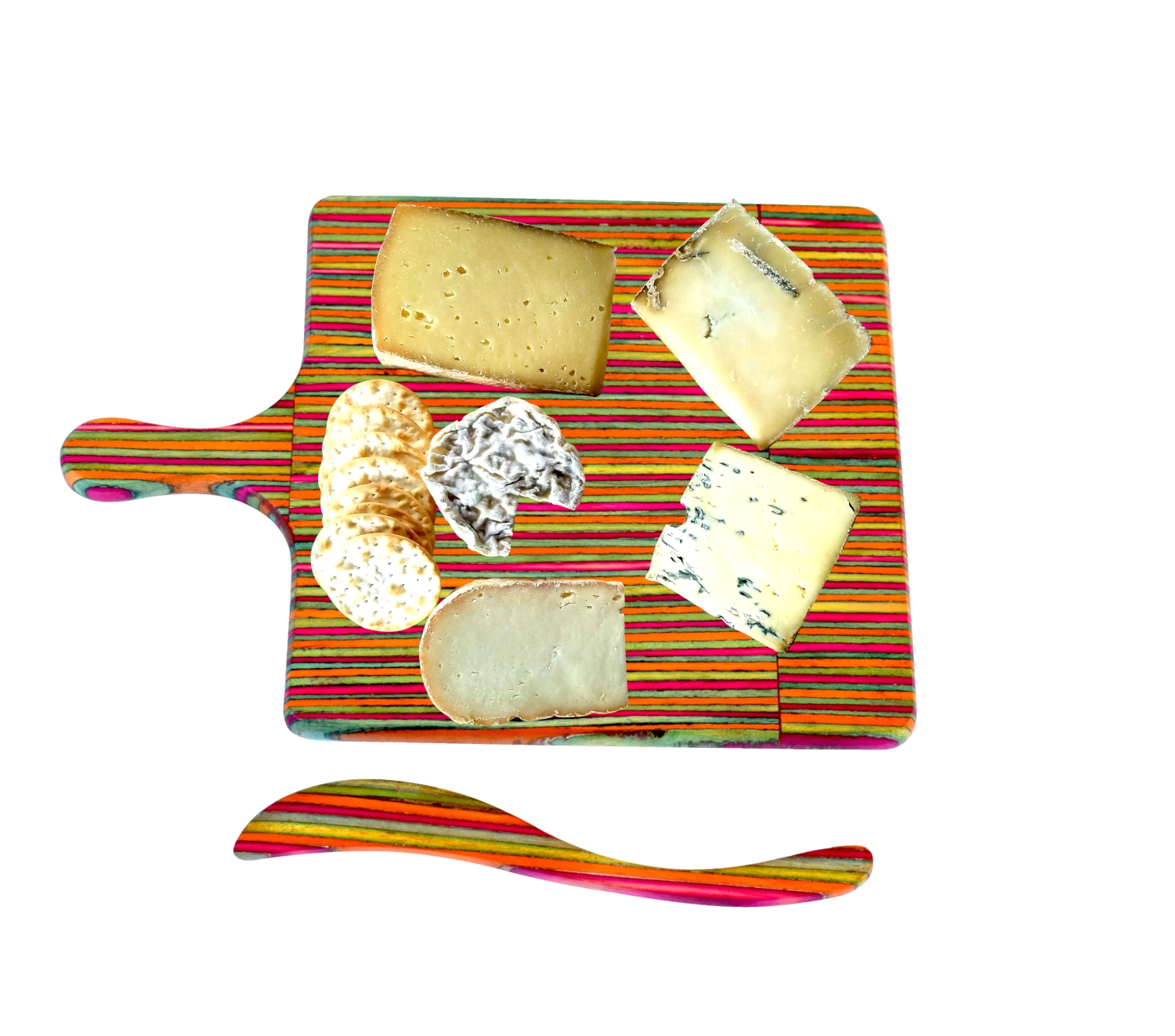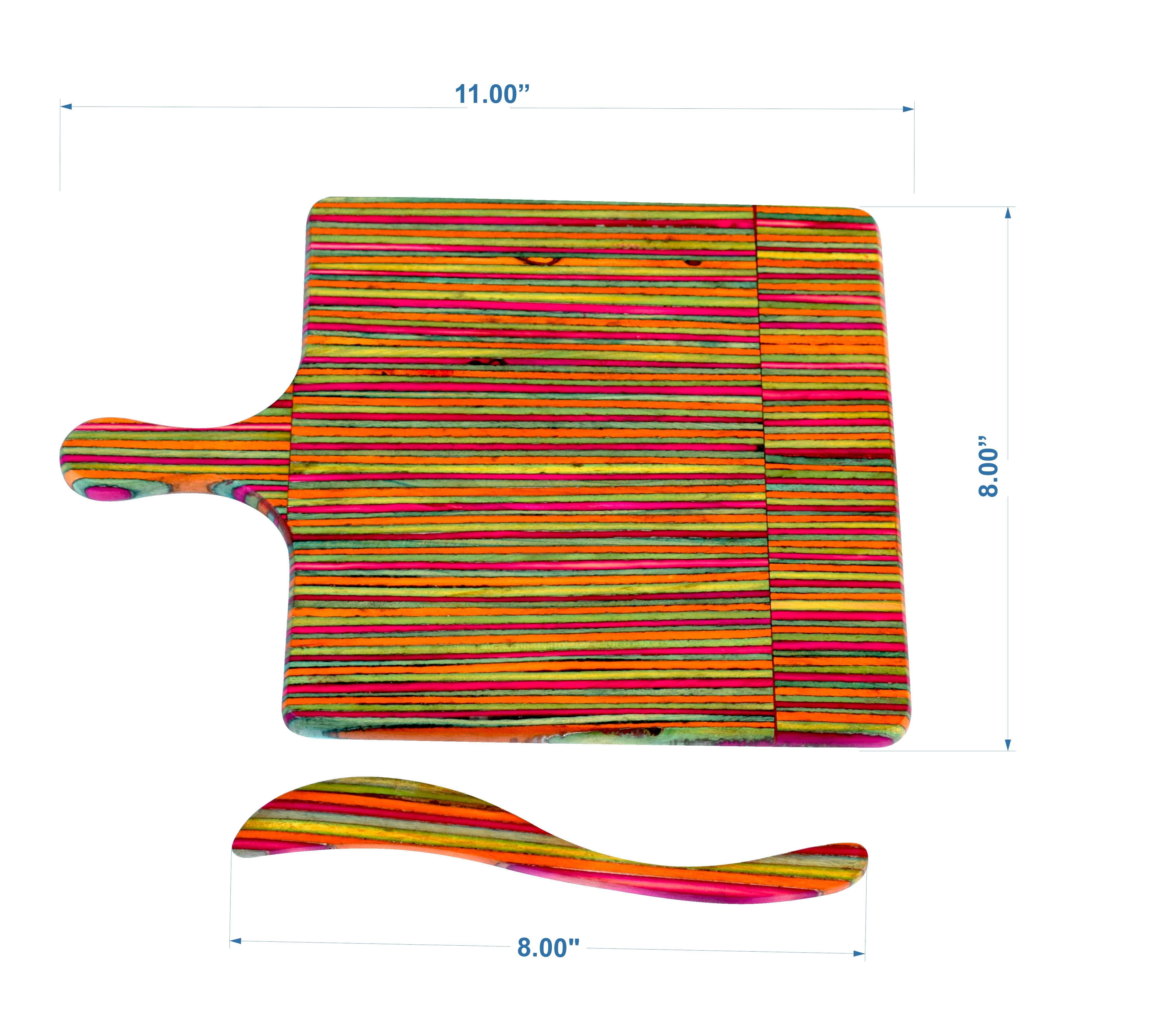 RAINBOW CHEESE BOARD WITH SPEADER

Size : 11x8 inch , height 0.60 inches (28x20x2 cm )
Material : Dyed Wood
Scientific name of wood : Mangifera Indica
Common name of wood : Mango wood
Finish type : polish
Color : Multiple colors
cheese speader included : Yes
Approx weight : 0.400 To 0.500 Kg (0.881 To 1.10 Lb)
Box size : 11.50X8.50X1 inches (29x21x2.50 cm )

Wood Care and Maintainance :
The Finish on wooden items when exposed to an environment with substantial temperature changes
(Moisture, sun & salt air) can change over time. It's uncommon and user should expect some swelling
discolouration or possible surface cracks due to the outside exposure and changes in the weather.
These are considered natural occurrences of wood and should not be considered as a product defect.
To prolong the life of your item you should consider placing under covered area.
1: Immediately remove all liquids on wood surfaces by blotting them dry (moisture is not your wooden
item's friend)
2: wood will expand and contract with seasonal humidity changes. Maintain consistent humidity levels
to minimize movement in the wood and prevent warping.