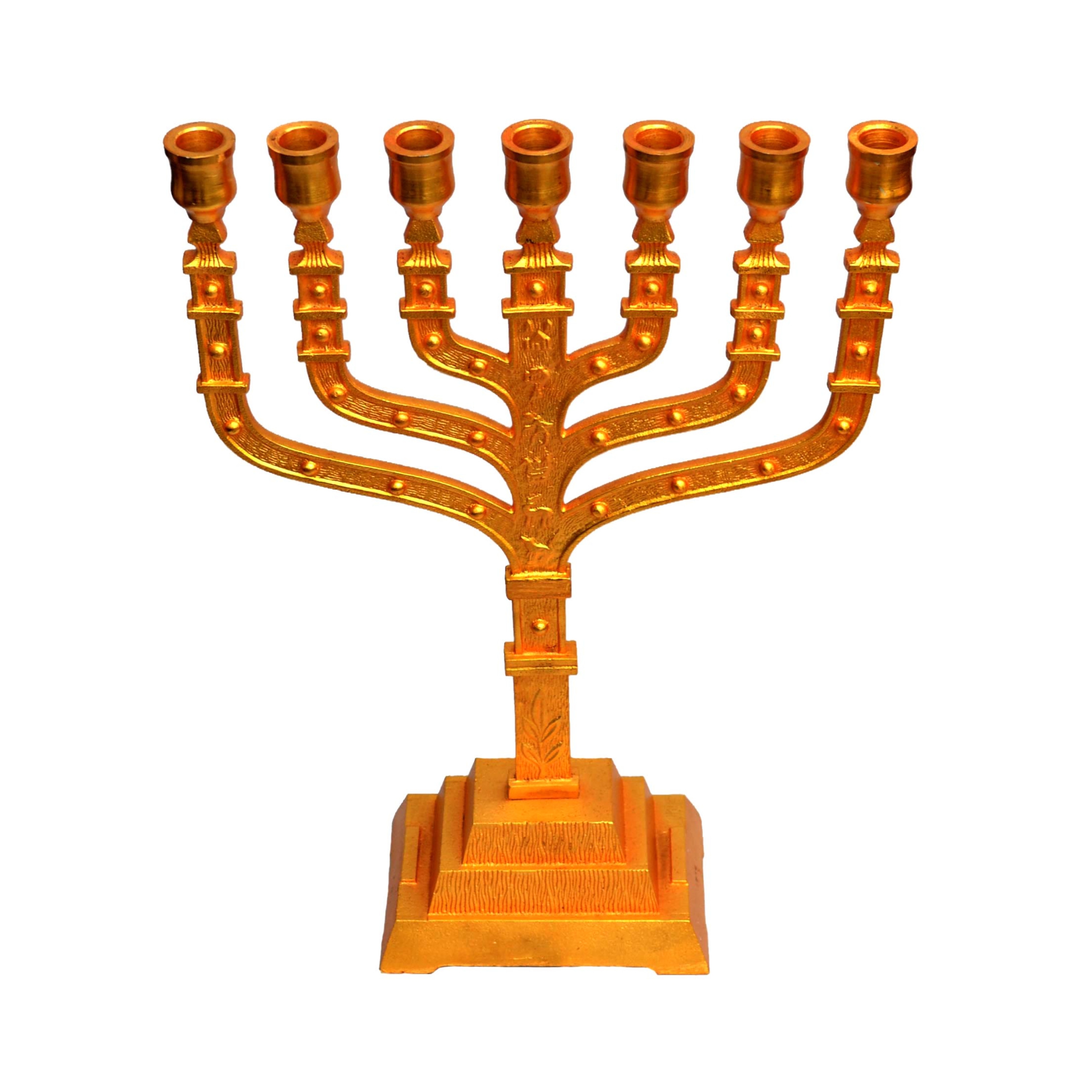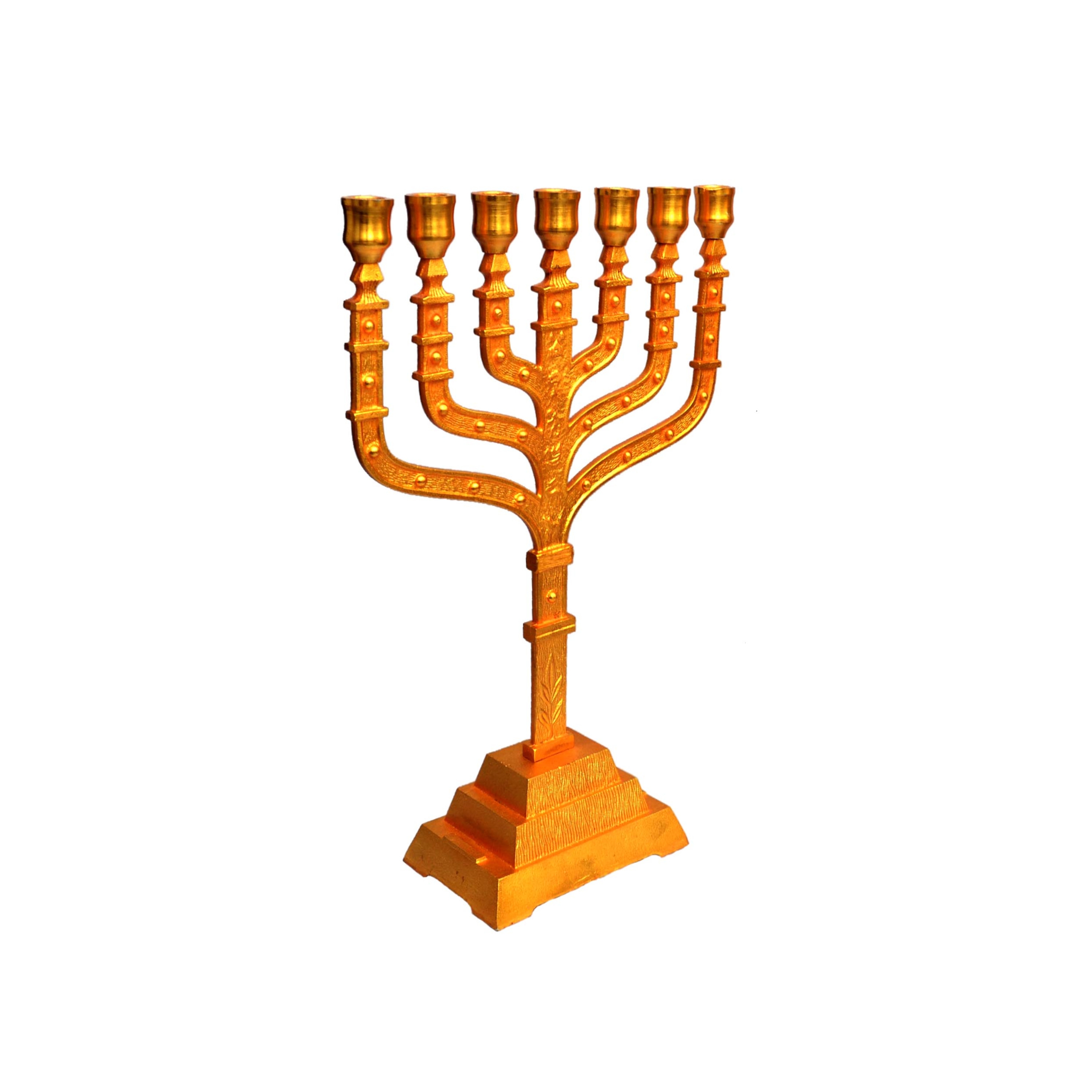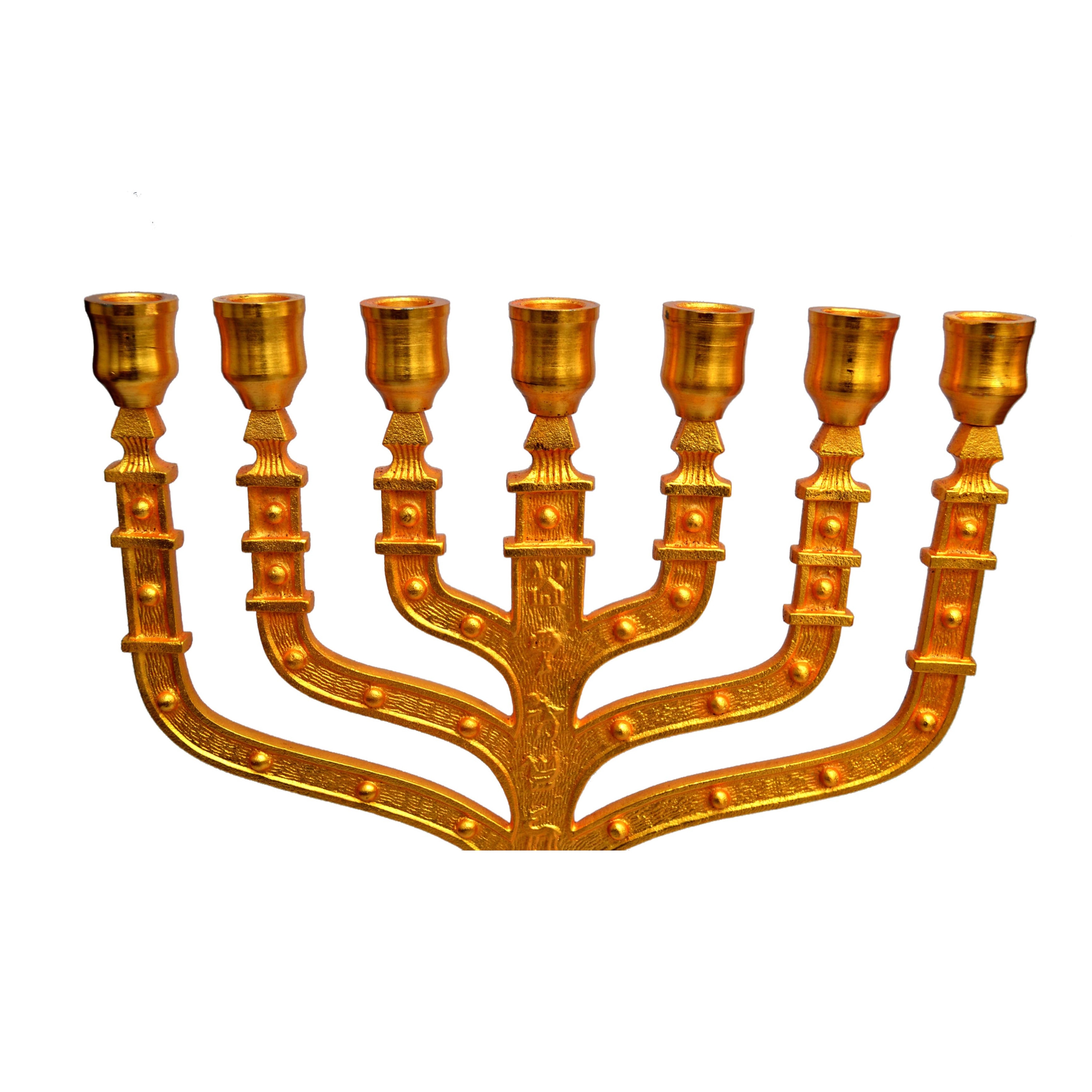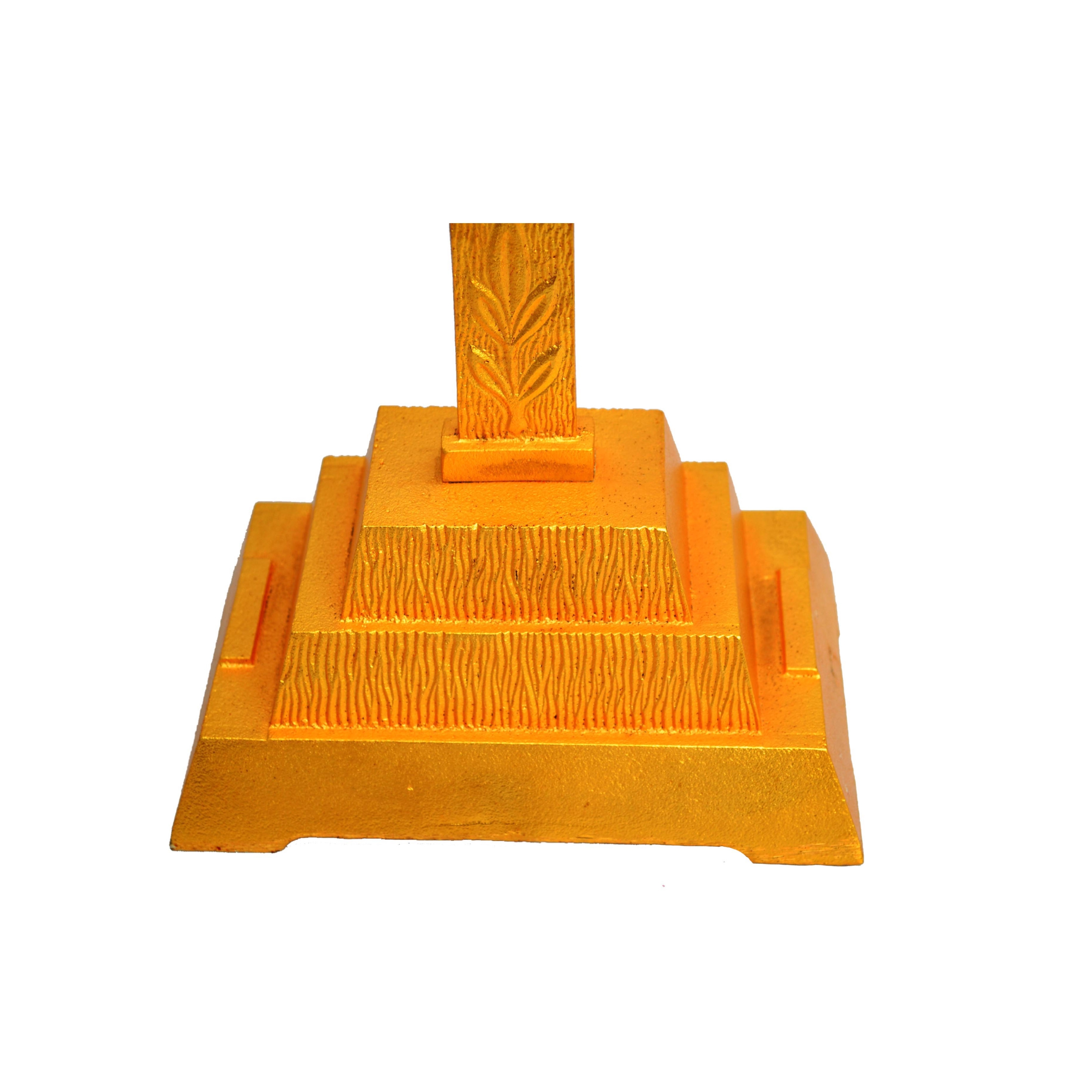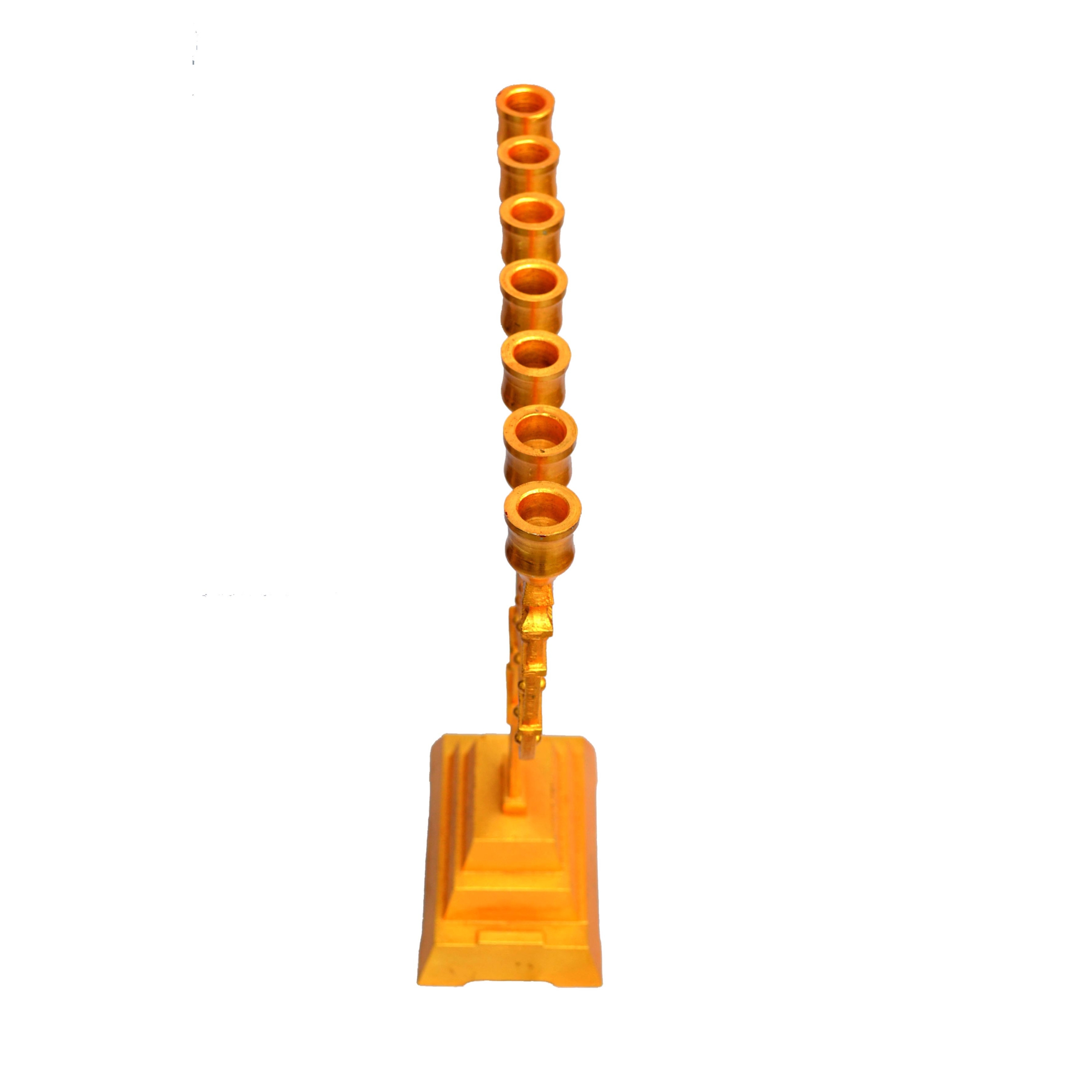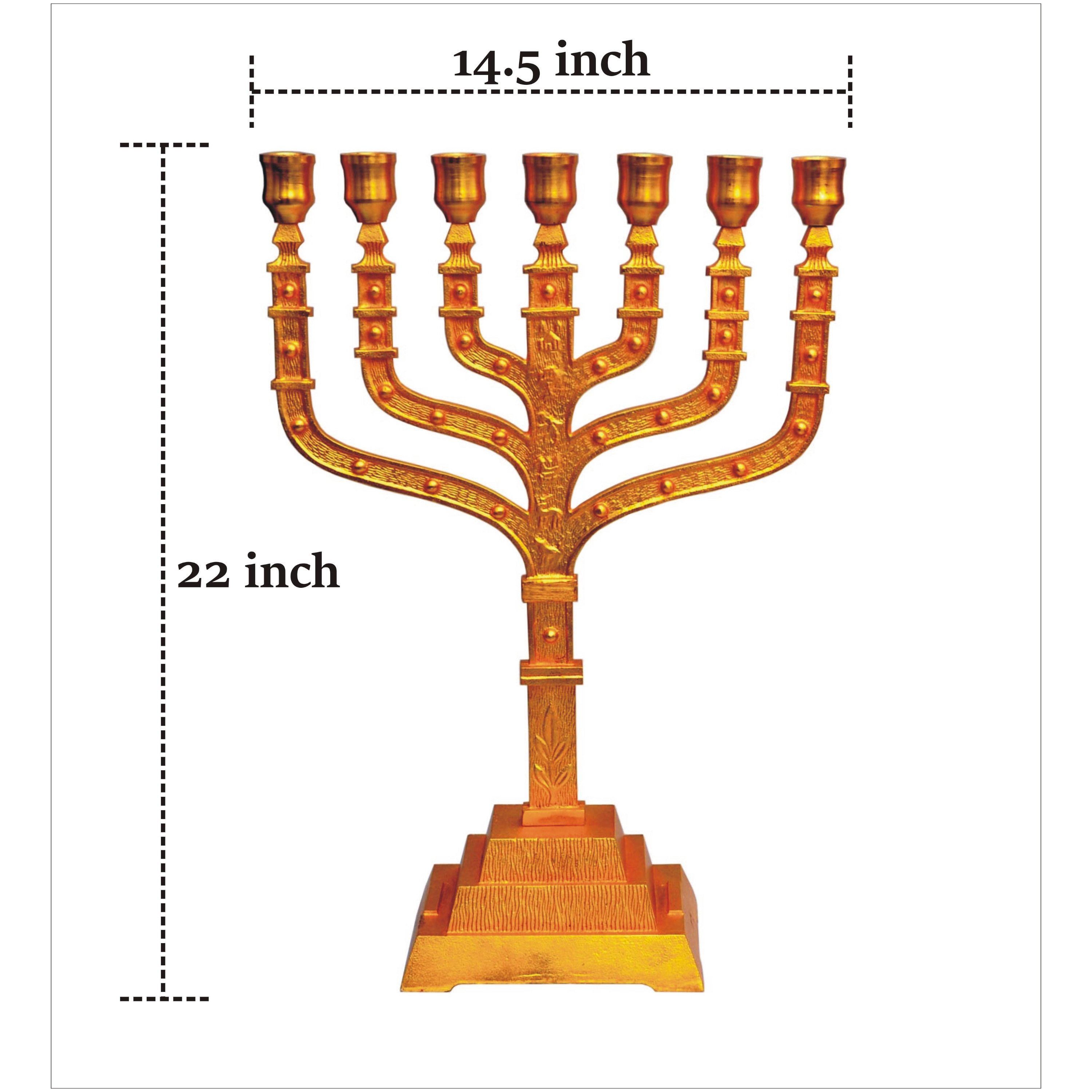 HIGH QUALITY ANTIQUE GOLD PLATED 7 BRANCH TEMPLE MENORAH JUDAICA 12 TRIBES CANDLE STICK HOLDER FOR HOME DECOR
Gold Plated 7 Branch Temple Menorah
12 Tribes of Israel From Indian
This unique design 7 branched Menorah is handmade
in India by local craftsmen. Has an elegantly classic look and
decorated with symbols of 12 tribes of Israel.
Artisan gift of Religion and Faith.
Menorah has been used since ancient times as symbol of Divine Light, reminds us of
the Holy Temple and conveys the message of hope associated with it.
A masterful work of jewish art that will add a radiance
of beauty and style to any home.

12 Tribes : Yes
Material : Metal
Technique : Handmade
Metal type : Solid Aluminum
Size : 22 inch high , 14.5 inch wide
Weight : 1.900 Kg (4.18878 LBS)
Packing : Bulk or as per requirment
Finish : Golden
Customisation : Possible