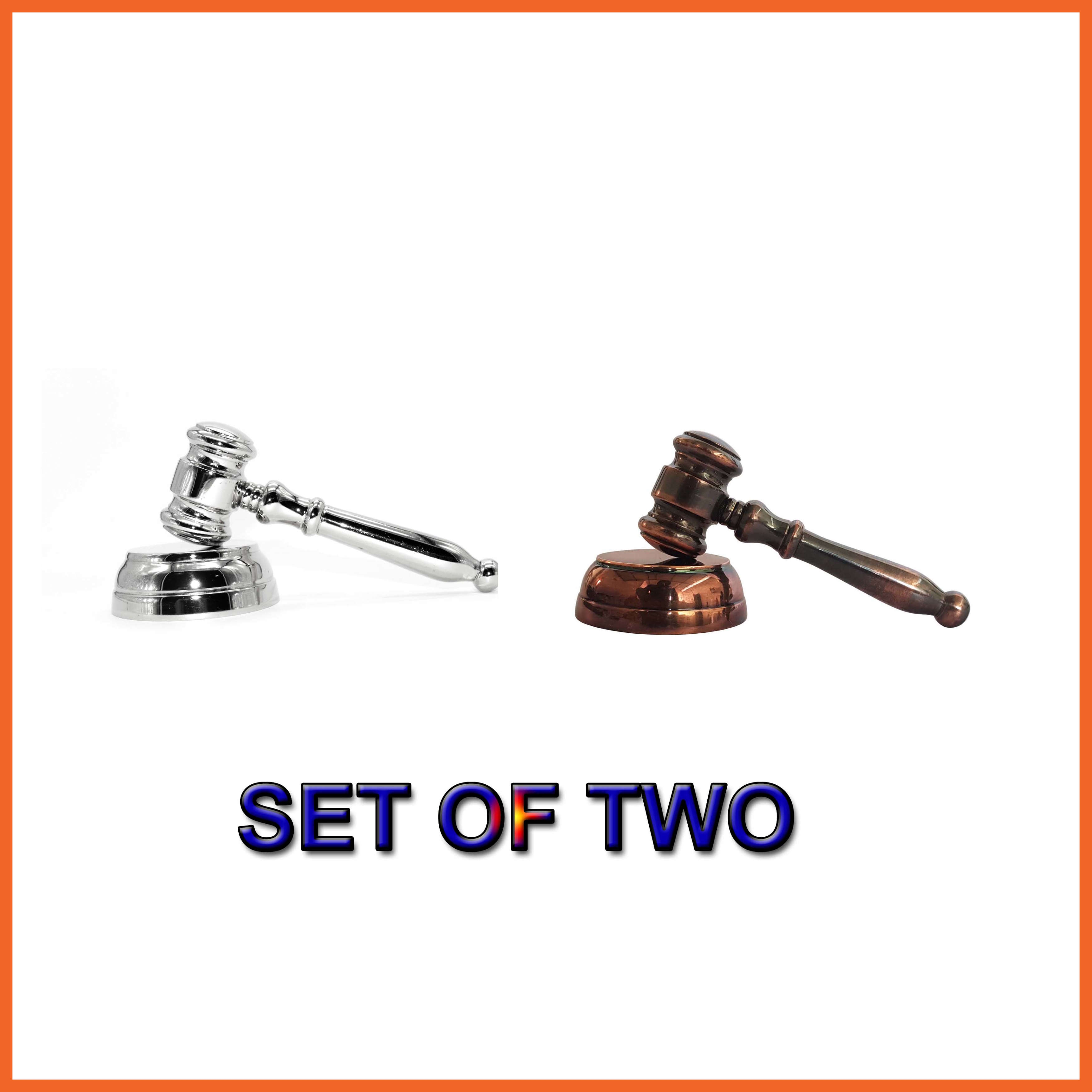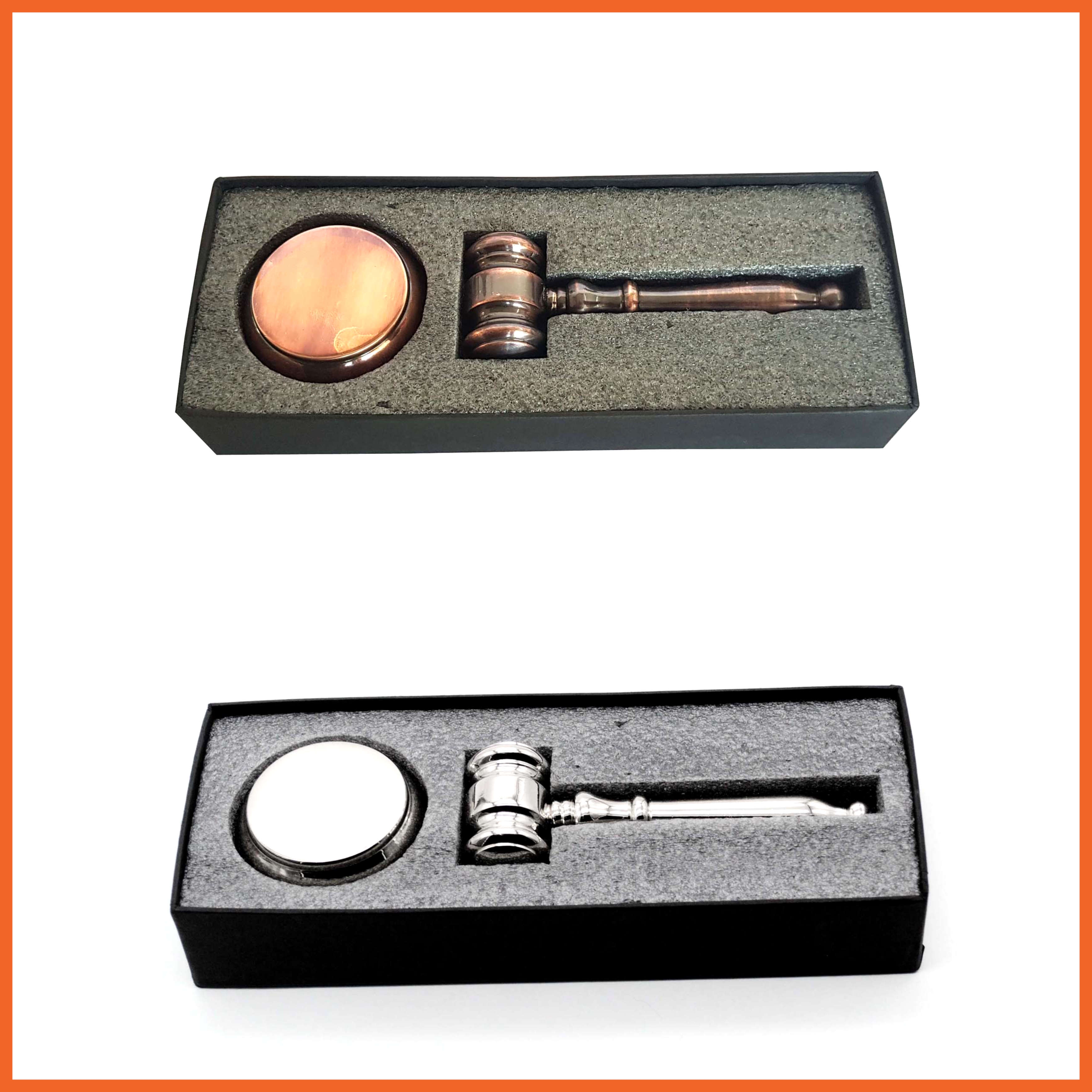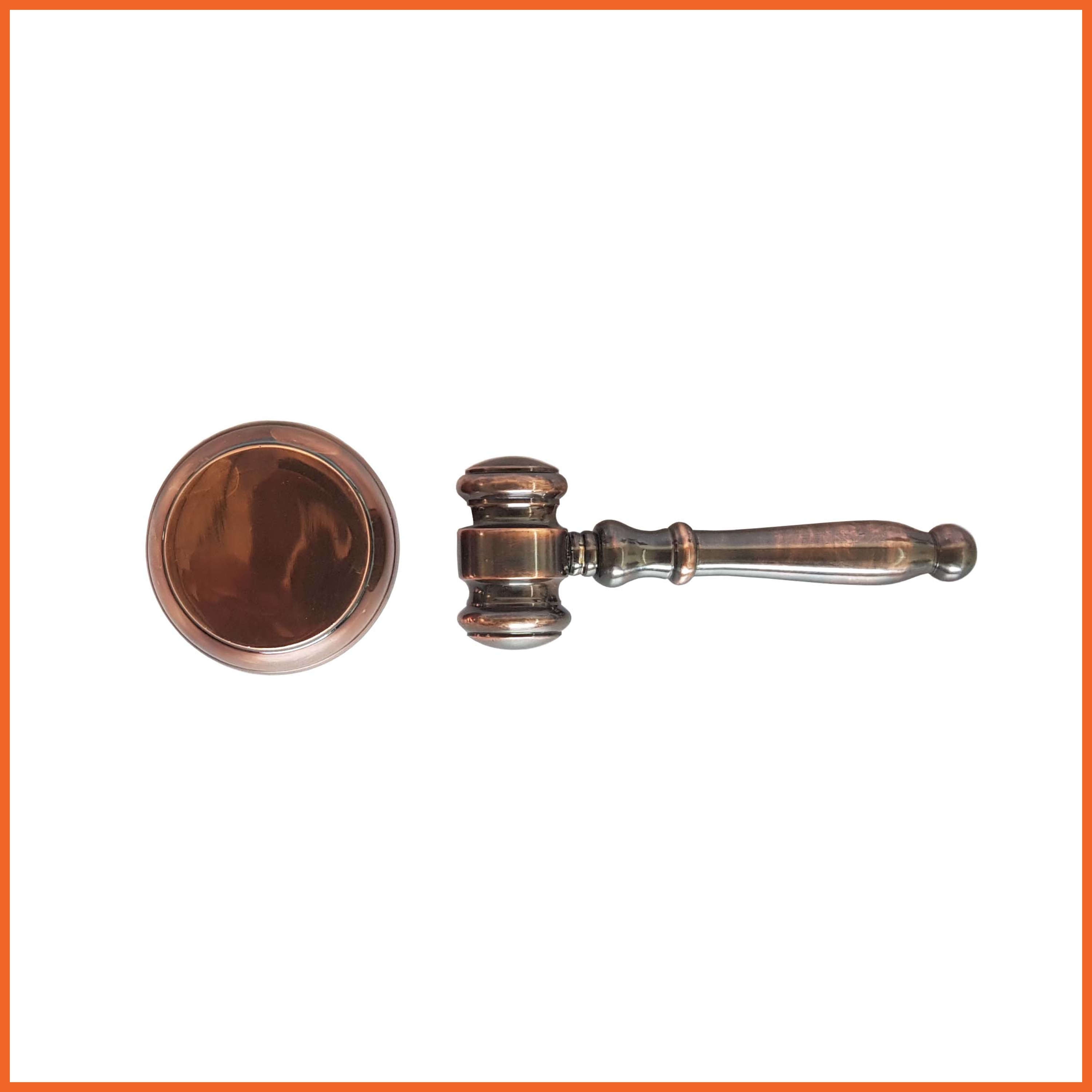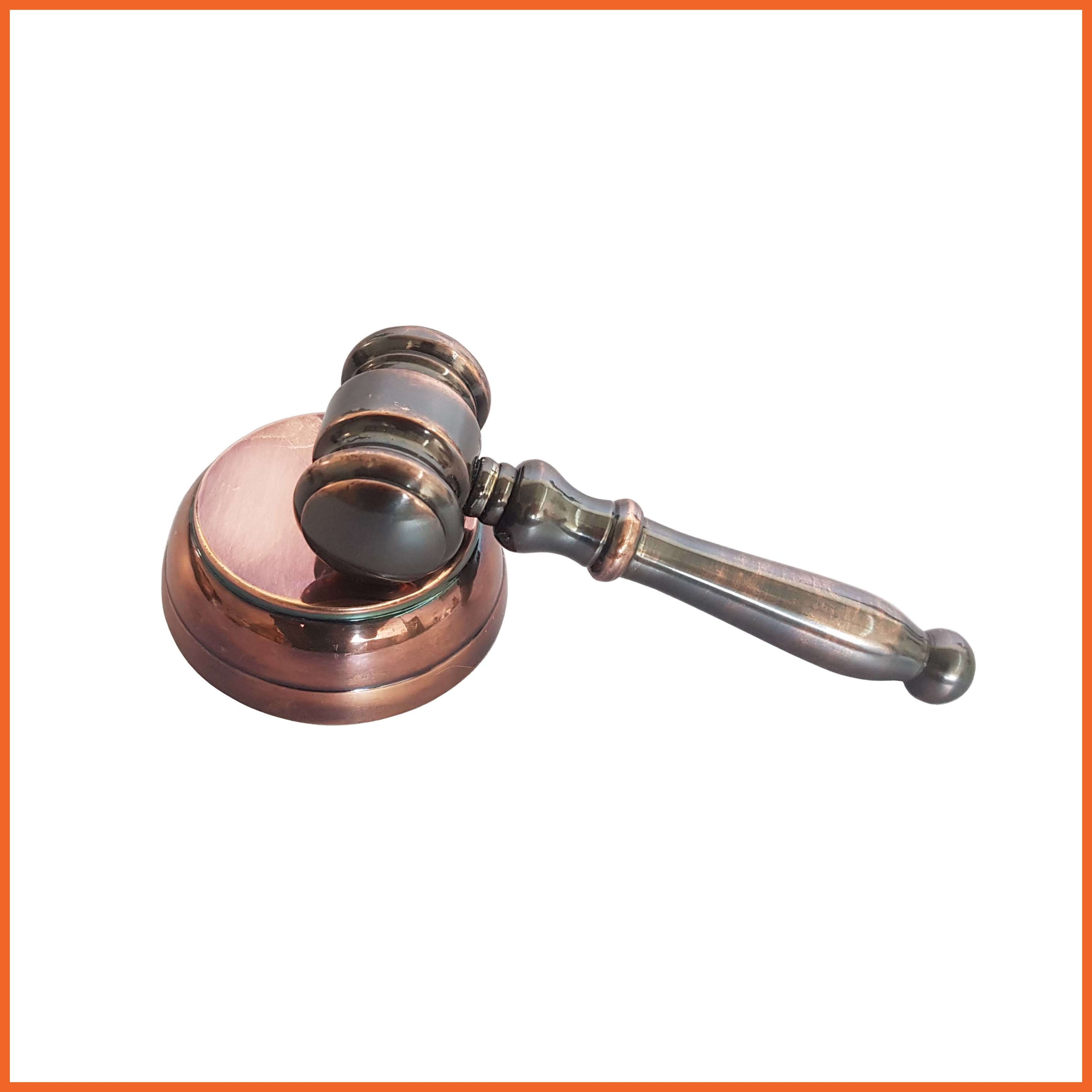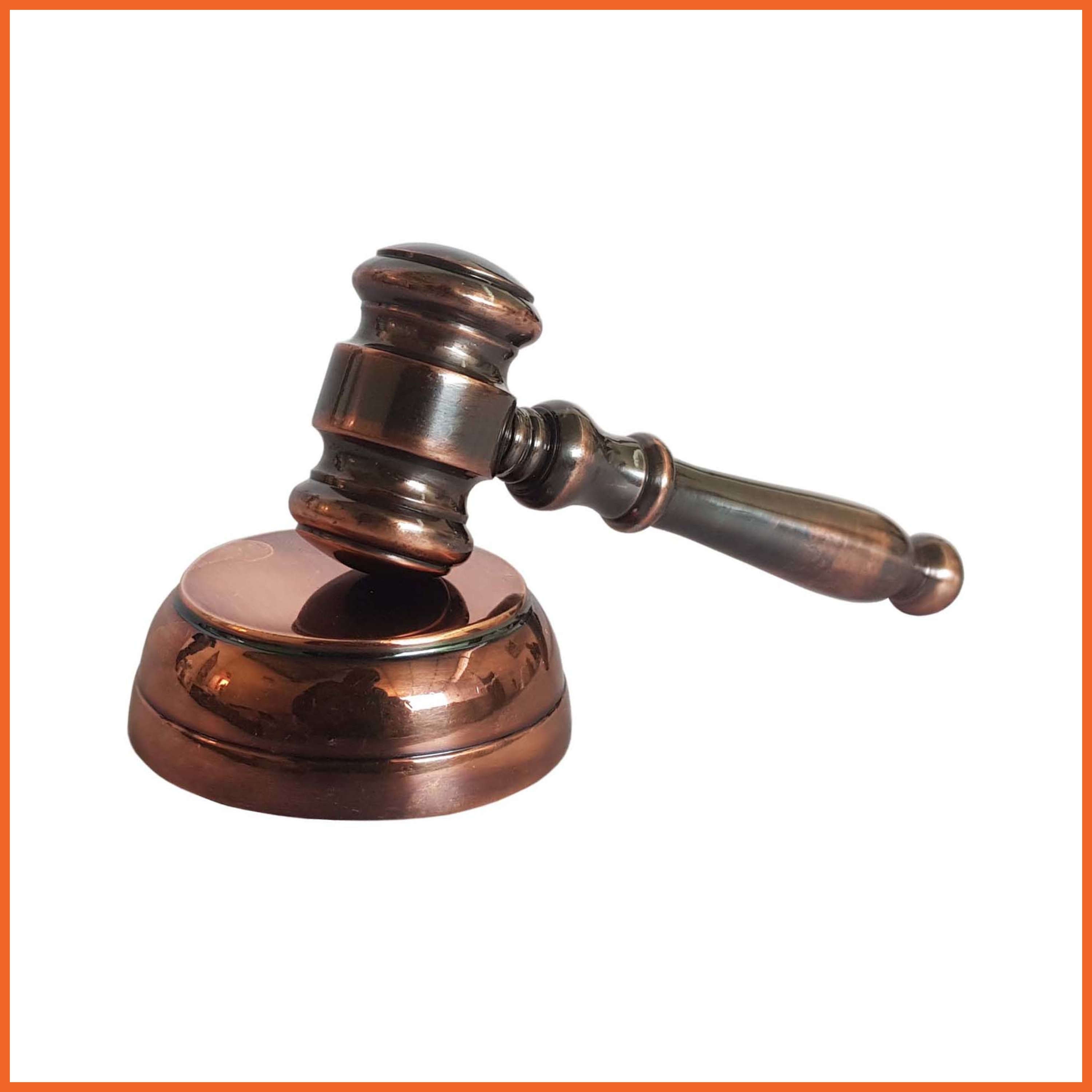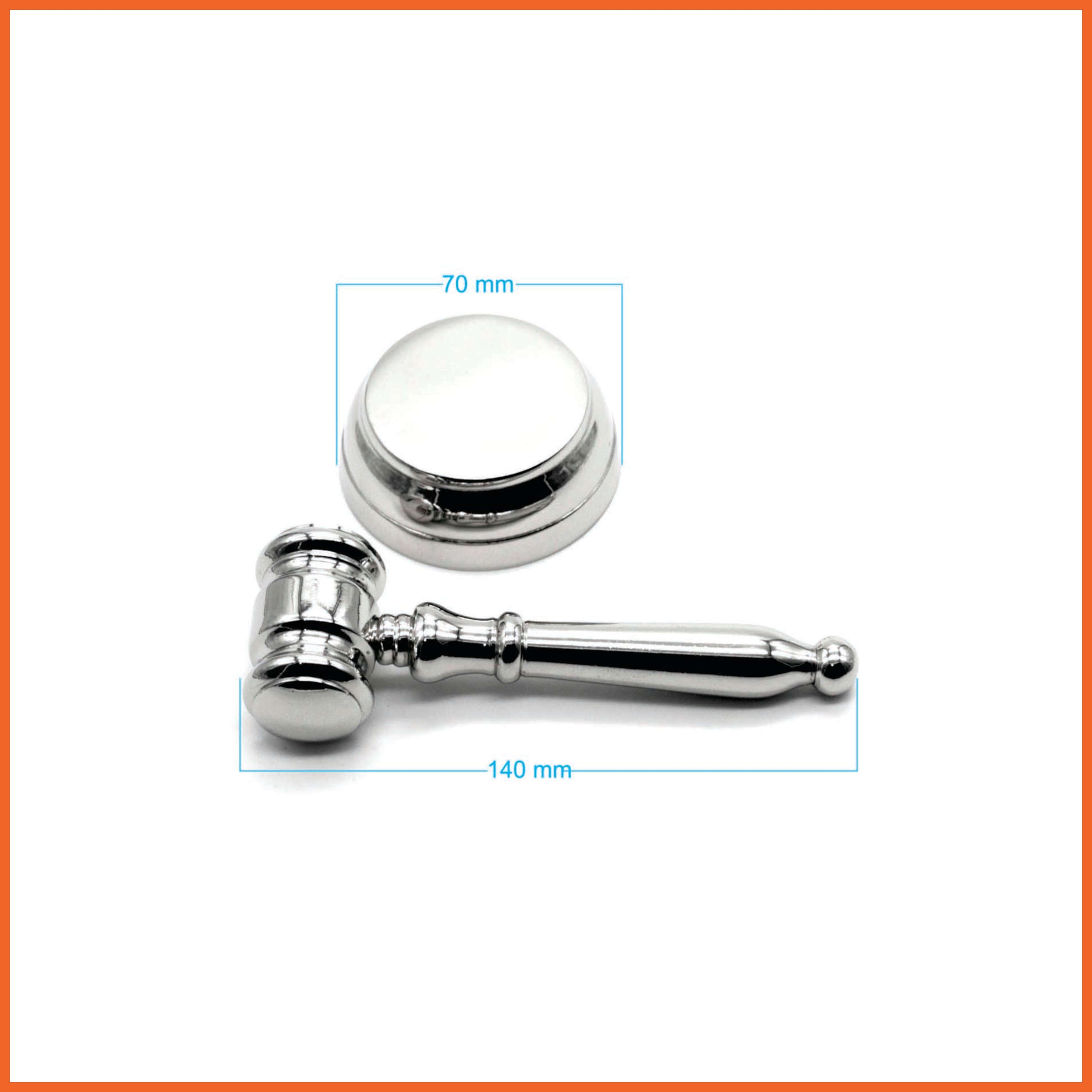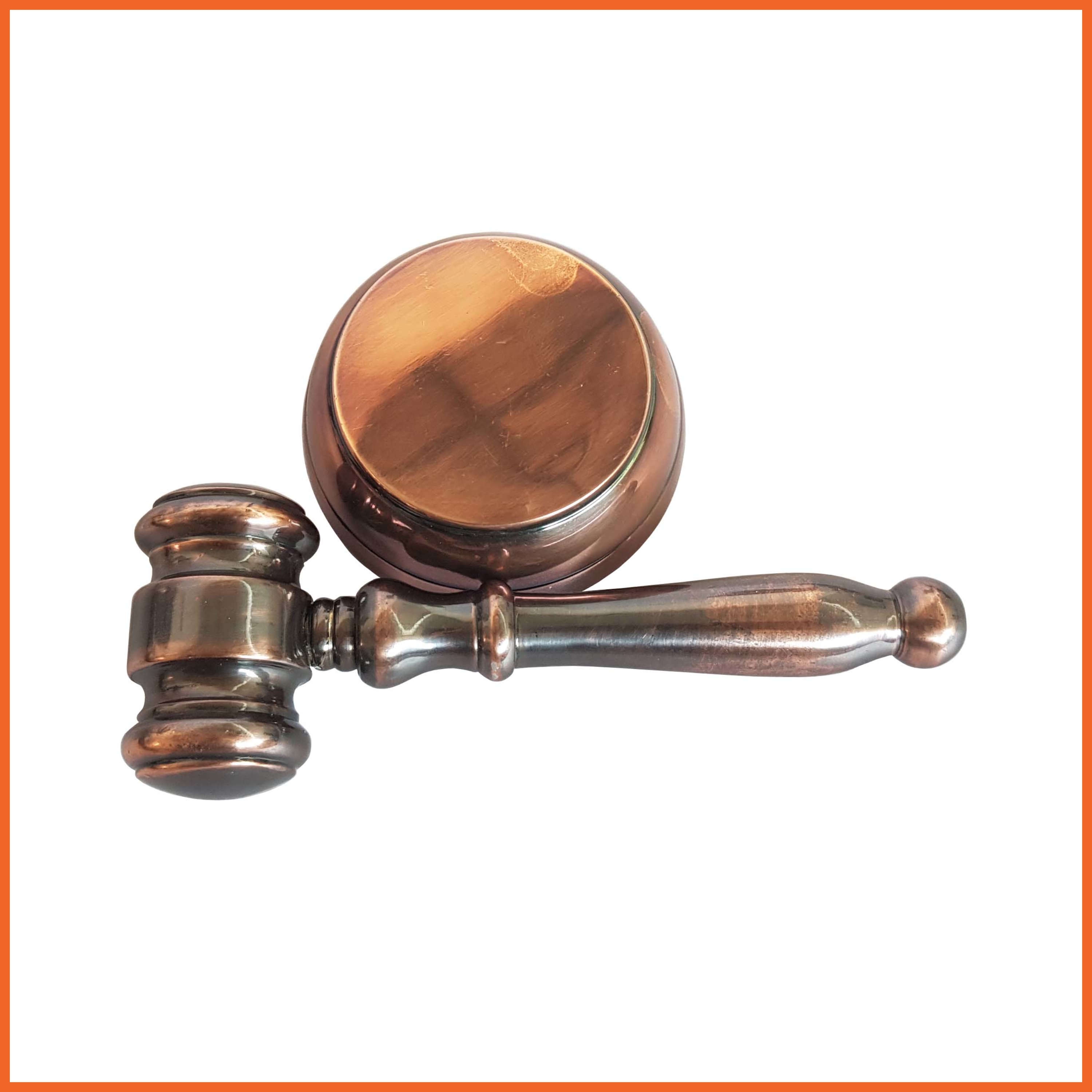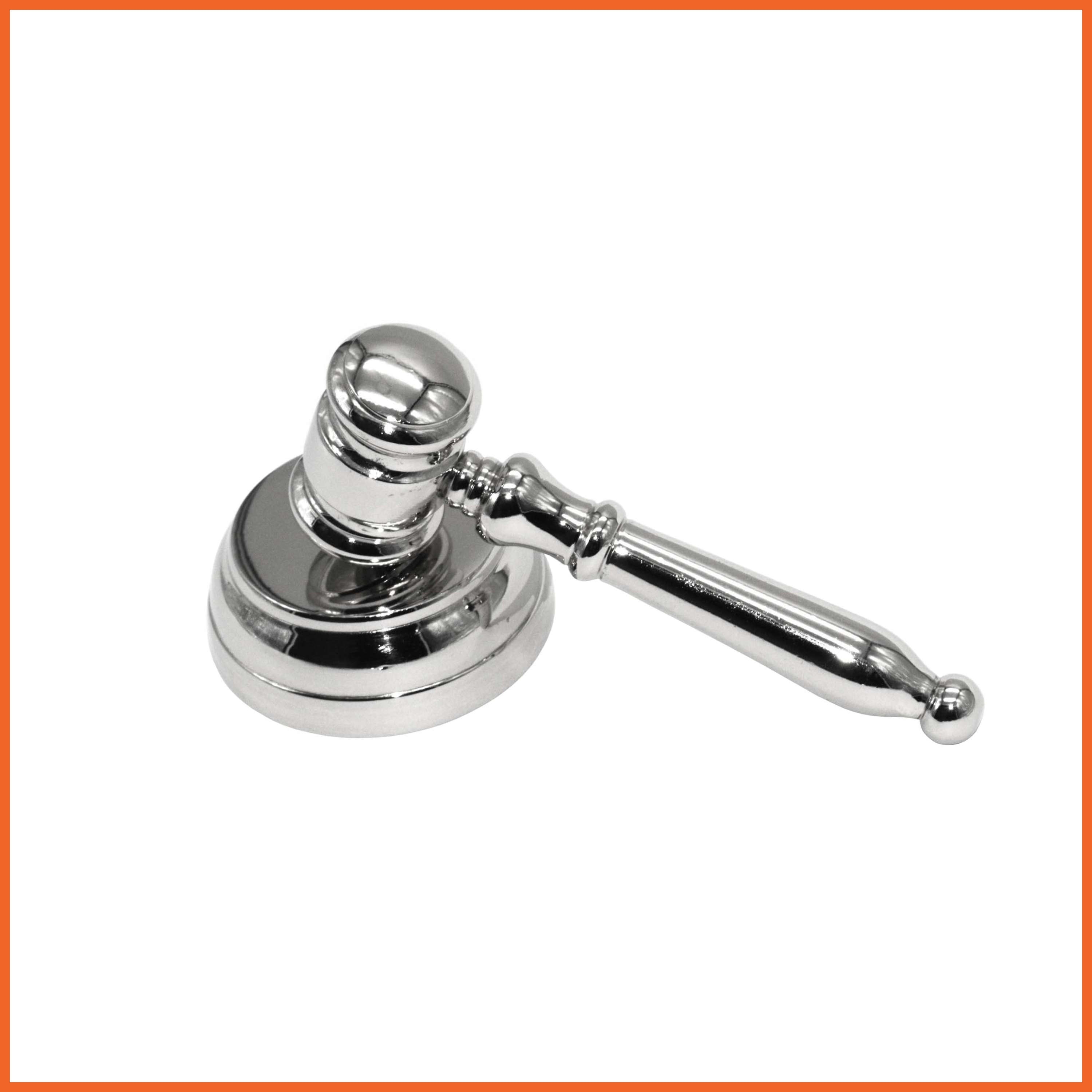 BEST SELLING METAL SET OF TWO GAVEL AND BLOCK FOR LAWYER JUDGE HAMMER LAW MALLET HAMMERS
This Set of two Gavel makes for the best boss gifts!
Whether your boss is in the legal field or not- these make for awesome GAG gifts for any boss or employer!
This is the perfect gift for a lawyer gifts, judge, chairman of the board, president of a local club, auctioneer or executive, teachers, professors, etc.
The Gavel handle measures 5.5" Long with a 2" Wide Gavel Head.
The Block measures 2.5" Diameter with a 1" Height.
This gavel desk ornament is a perfectdisplay addition to any classroom, Meetings, community meetings, neighborhood meetings, Board meetings, conferences, elections.
We guarantee all of our products for LIFE and this gavel set is no exception! We strive to satisfy our customers,
And we achieve this through producing the highest quality gavels, using the finest materials, crafted by experienced artisans.

Size : 5.5 x 2 x 1 inches
Material : Aluminum
Finish : Copper antique & Silver
Gift box packing : Yes
Net weight of gavel : 380 gram
Box size : 25x20x11 cm
Gift box packing : Yes
Gross Weight : 630 Gram
Package contains : Two pcs one is silver second one is Copper antique
Customization : Possible